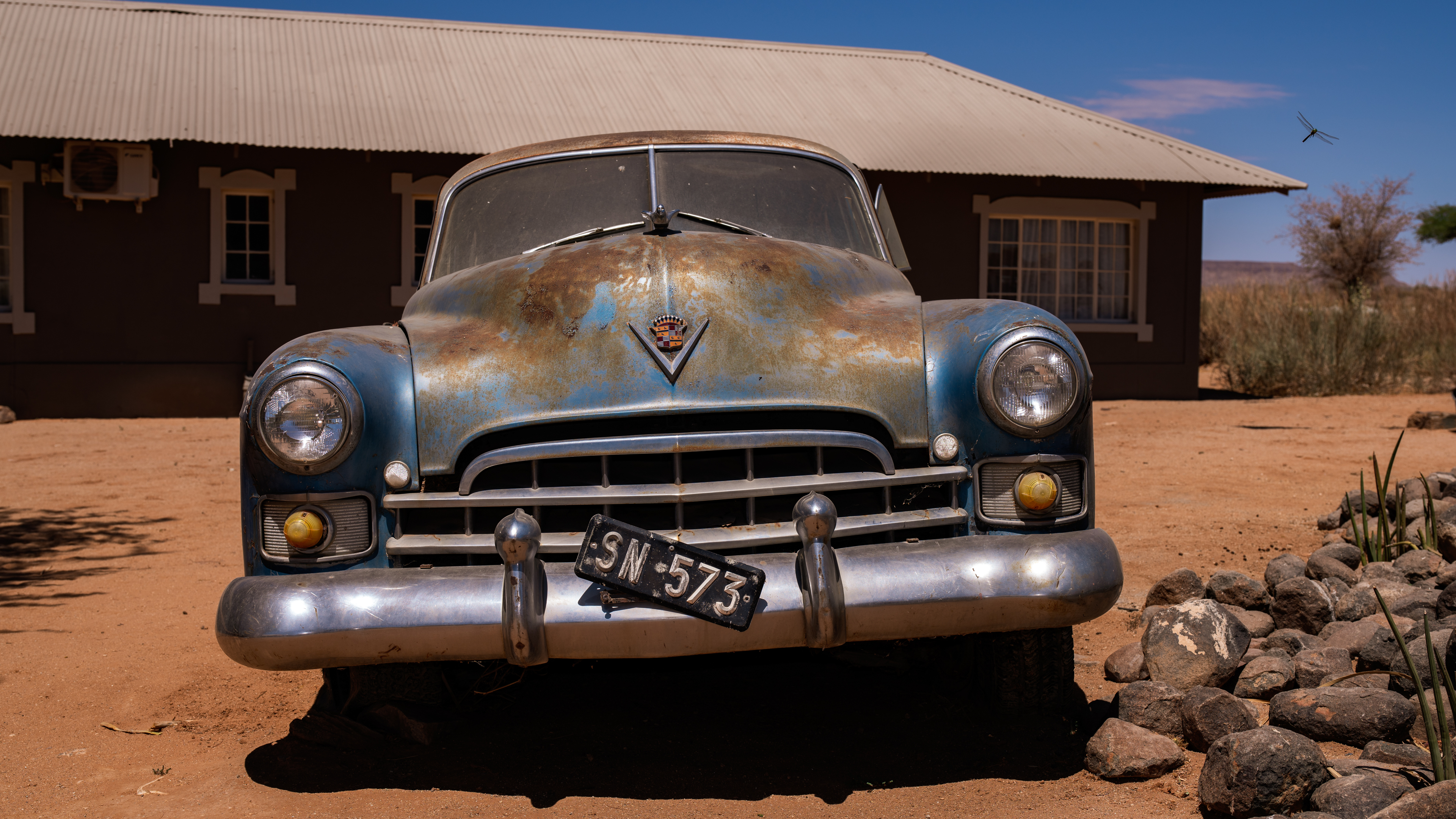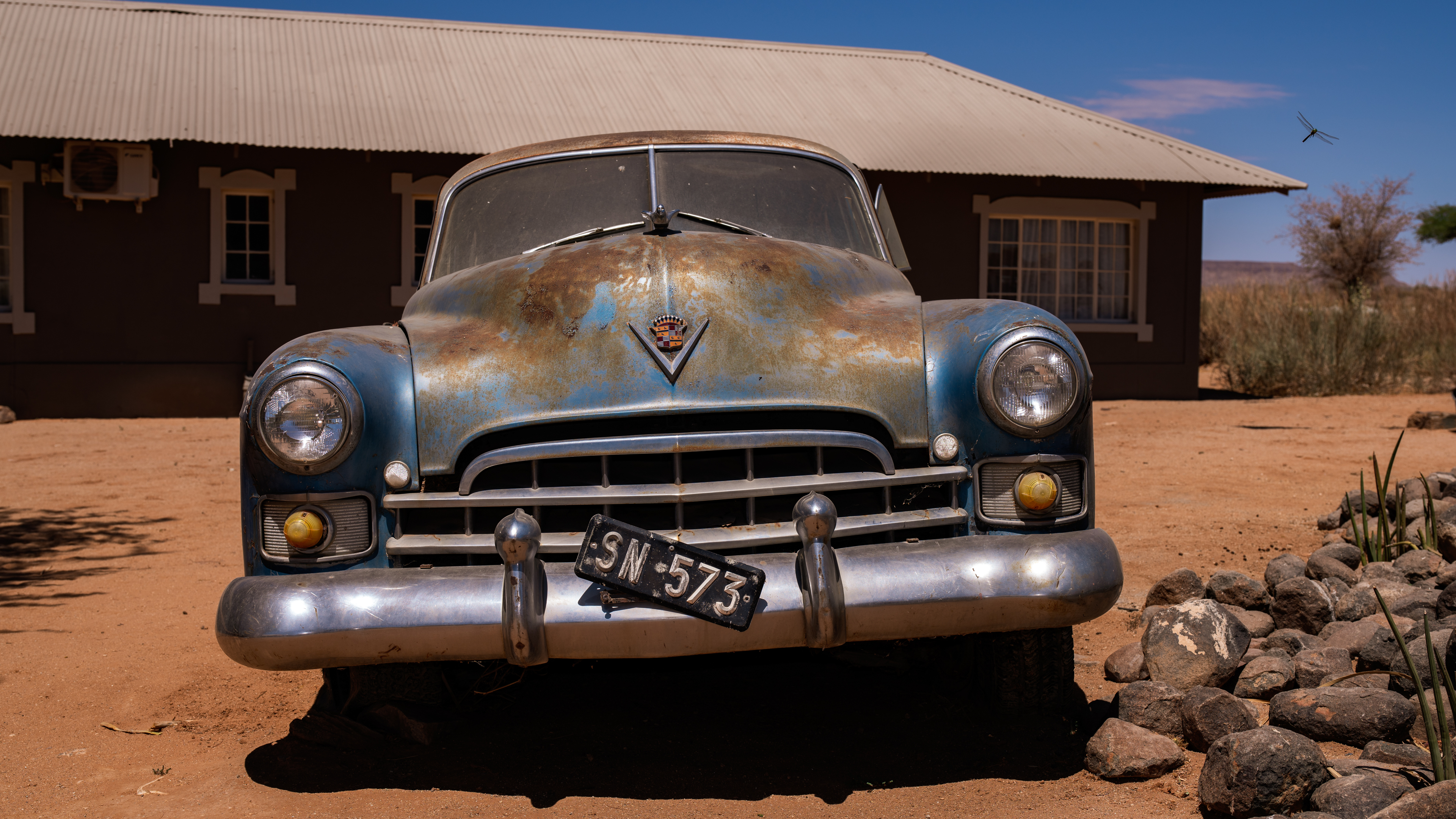 The Sigma 40 mm f/1.4 DG HSM Art is a new Sigma lens with a rather unusual focal length of 40 mm. This makes it on 35mm a standard lens that tends toward the slightly wide-angle. It is a lens in the Art series and therefore, according to Sigma, it must meet the highest requirements in terms of image quality. The use of this lens as a cinema lens has also been taken into account. The Sigma 40 mm f/1.4 DG HSM is a lens for the demanding photographer and videographer.
​Click on the product for specifications, prices and test results.
TOP QUALITY FOR PHOTOGRAPHY AND VIDEO: Sigma 40mm f/1.4 DG HSM
The Sigma 40 mm f/1.4 DG HSM is a lens with a unique focal length, but it is not the first 40-mm lens ever. You could even say that there is more or less a boom in this focus. Almost simultaneously with this Sigma, Zeiss also brought a 40mm to the market, in the form of a Batis for Sony's mirrorless cameras. What the two lenses have in common is that they aim for superior image quality. The Batis is designed for a mirrorless system and is less bright, and that is reflected in the dimensions. The Sigma, with f/1.4, is a full stop brighter and designed for Canon and Nikon's SLR cameras. Of course, it is also available in Sigma mount and, with the MC-11 adapter from Sigma, it can also be used on Sony's mirrorless cameras. If you switch systems, you can even have the mount replaced by Sigma's Mount Conversion service, and firmware adjustments and fine-tuning of the lens are possible via Sigma's optional USB Dock. The high brightness and that almost universal usability combined with the pursuit of the highest image quality make this Sigma a substantial, but also a very unique lens. It is specially designed for cameras with 50 megapixels or more and for 8K video. Especially for filming in 8K, the requirements are high, because you are capturing moving subjects with a camera that might be moving as well. The quality must therefore be uniform over the entire image. The Sigma 40 mm f/1.4 DG HSM has not only been developed for today's best sensors but also for those of the future. And with the joining of Sigma to the L-alliance, chances are good that this may also be a full-frame camera from Sigma with a Foveon sensor. These sensors register red, green and blue per pixel, and therefore do not interpolate the colors based on information from surrounding pixels, as in the case of all other sensors that work with the familiar Bayer pattern. Because of this unique property of Foveon sensors, it is important for correct color reproduction that the lenses be free of chromatic aberrations. That means that every color must end up pure and in the right place in the image. This simultaneously ensures great sharpness and purity of the image. For the Sigma Quattro cameras, Sigma therefore only made models with a fixed lens, in order to guarantee that quality. The Sigma 40 mm f/1.4 DG HSM must also have that purity and quality, and at the same time be usable on almost every small-frame and APS-C camera. The advanced optical design should ensure high image quality, a beautiful bokeh and low distortion of less than 1%. Axial chromatic aberration and coma should be virtually absent. 
BUILD
Sigma's Art line has as its motto: optical quality first. The Sigma 40 mm f/1.4 DG HSM is, according to Sigma, a unique lens even within the Art series, with a quality that must be able to compete with any other lens in this class. You obviously do not get that quality in small sizes. The Sigma 40 mm f/1.4 DG HSM is a hefty lens. It is 131mm long and almost 88mm in diameter. The filter size is 82mm, and it weighs no less than 1200 grams. This lens will not immediately be a first choice for travel and documentary photography. Unless, of course, optical perfection is a requirement for every shot. The optical design consists of 16 elements in 12 groups. The rear element is aspherical, and various lens elements are made of special glass types.
The lens is built to be used under all circumstances. It is extensively fitted with gaskets to keep dust and moisture out. The front lens has a special coating that repels grease and dirt so that dirt cannot easily stick to the glass. For manual focusing, the lens has a wide focus ring and a window that indicates the set distance. The HSM (Hyper Sonic Motor) should ensure fast autofocus. The aperture consists of 9 blades. Together with the optical design, which gives high contrast in the focal plane but also a nice gradient to a soft blur, this should ensure a beautiful bokeh.
autofocus
The autofocus is reasonably fast and accurate for a lens of these dimensions, but of course it still remains a hefty lens. The autofocus is not completely silent, and those in a silent room making video recordings with autofocus and with the camera's microphone might pick up some of that sound. In combination with the MC11 from Sigma, the Sigma 40 mm f/1.4 DG HSM can also be used on the Sony A7 and A9 cameras. And then you can also use the Eye-AF from Sony.
VIGNETTING, FLARE 
The Sigma 40 mm f/1.4 DG HSM Art is a lens that leans toward wide-angle and bright, and those lenses generally suffer from some vignetting. You can also see this with the 40 mm f/1.4 DG HSM Art, but it is less than we see with some comparable lenses. In RAW, it is almost 2 stops at full aperture, and, corrected in jpeg, it is just a fraction less. After stopping down one stop, it drops to 1.3 stops, and another stop further, at f/2.8, it is only 0.7 stops in RAW, and then it is actually no longer important. It is also true for the 40 mm f/1.4 DG HSM Art that vignetting is not necessarily a bad thing. Many photographers use vignetting in the photo as a stylistic tool, to emphasize a subject somewhere in the middle of the photo. This is often used in portraits. Depending on your taste and your subject, this vignetting can thus also be an advantage.
DISTORTION
The 40 mm f/1.4 DG HSM Art has a fraction more distortion than Sigma's 50 mm f/1.4 Art. Whether that is because it is a slightly more wide-angle lens or because Sigma has put more of a priority on sharpness, we don't know. But about 1 percent barrel distortion can be visible in critical situations. Of course, you can take care of that with the right profile in the post-processing.
IMAGE QUALITY
The sharpness of the Sigma 40 mm f/1.4 DG HSM is extremely high. And that's right from full aperture. And not only in the middle of the image, but from corner to corner. And that sharpness remains the same throughout the entire aperture range. This is one of those rare lenses where you choose the aperture only because you need a certain depth of field or a certain corresponding shutter speed. In addition to the high sharpness, there is also an almost complete absence of chromatic aberrations. And together, that makes for very nice picture quality.
IMAGE STABILIZATION
The Sigma 40 mm f/1.4 DG HSM Art has no built-in image stabilization. So it depends on the camera for stabilization. And at the moment, these are actually only the Sony A7 and A9 cameras. The SLR models from Nikon and Canon have no built-in image stabilization, and Sigma does not yet make its own adapter to use the Art lenses on the Nikon Z models.
Bokeh
The Sigma 40 mm f/1.4 DG HSM is also characterized by a beautiful bokeh. That beautiful bokeh is aided by the high sharpness in the focal plane, so that differences with less sharp areas are very visible. But the course from sharp to blurry is also very beautiful. 
Conclusion: Review sigma 40mm f/1.4 Art + Sigma MC11 @ Sony A7R III
PROS
High brightness
Particularly high sharpness right from full aperture
Beautiful bokeh
Little chromatic aberration
CONS
Big and heavy
Slightly more distortion than the 50mm Sigma Art
Autofocus not completely silent
The 40 mm f/1.4 DG HSM Art from Sigma is one of the sharpest lenses we have ever tested.
The Sigma 40 mm f/1.4 DG HSM Art is an excellent lens. The sharpness is extremely high and is almost at the level of the Zeiss Otus 55m. Only this Sigma does have autofocus, and that will greatly increase the usability for many people. And then the Sigma is also a lot cheaper. Is this the perfect standard lens? Nearly. The sharpness is fantastic, and the bokeh is also very beautiful. The almost complete absence of chromatic aberrations contributes to the high image quality. That little bit of distortion does not detract from the high quality of the Sigma 40 mm f/1.4 DG HSM. The only question you have to ask is whether you want to use such a big standard lens. If the answer to that is "yes," then this Sigma should be at the top of your list.